Follow us on Facebook
Winter Dance – Fri. December 15, 2023 at Elgin Street Public School 6:30 pm
Select the Register Now button above to purchase your ticket.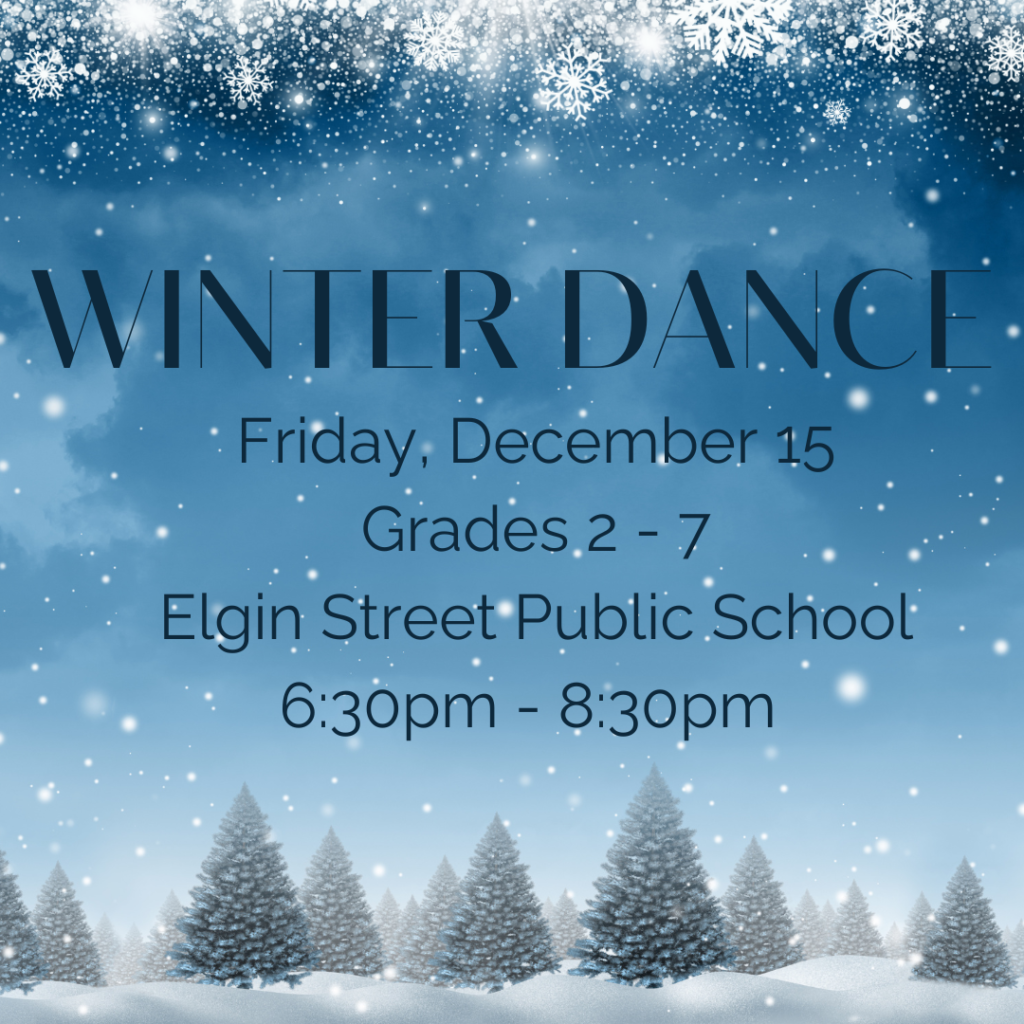 Photo with Santa – Fri Dec 1 at Manchester Public School 7 – 8:30 pm
Register your family for a time slot – select the Register Now button above. Free admission. Everyone is welcome.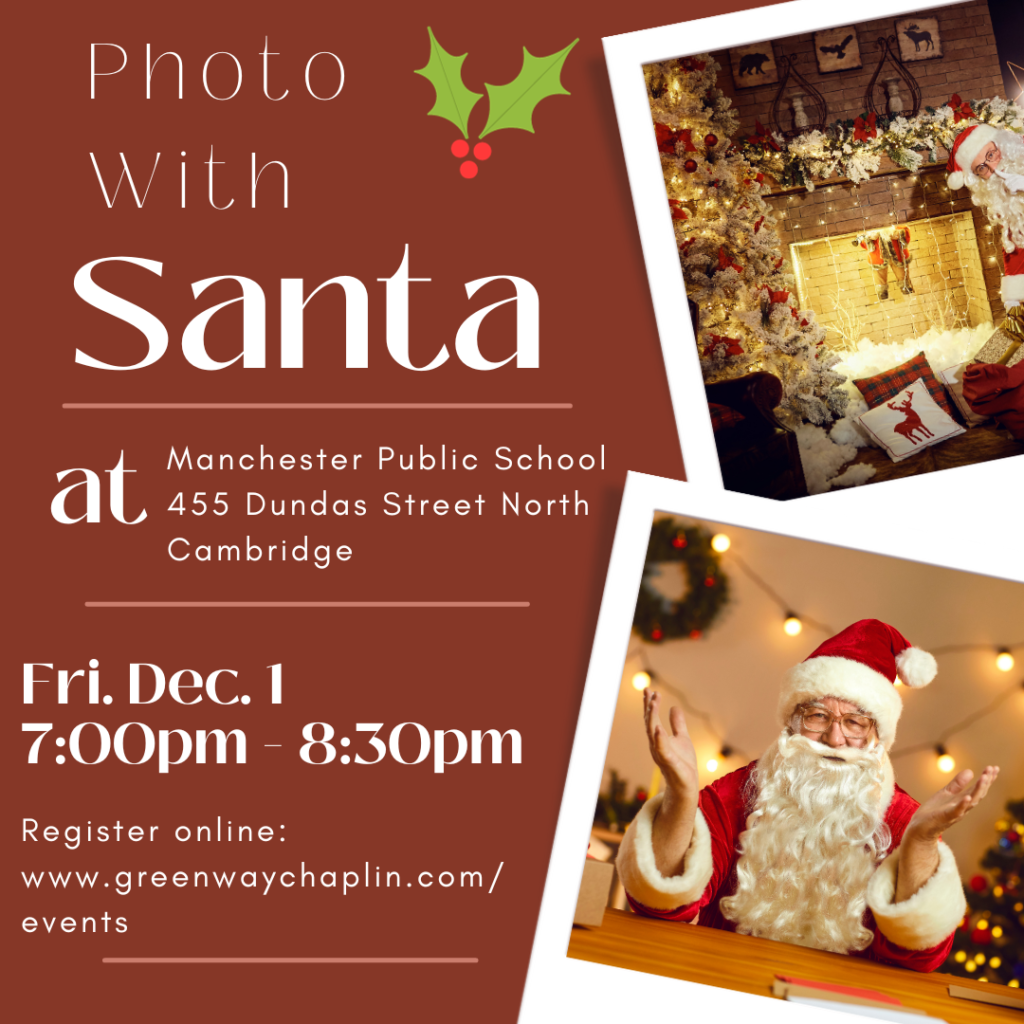 Halloween Dance – Fri Oct 27, 2023 at Elgin Street Public School – SOLD OUT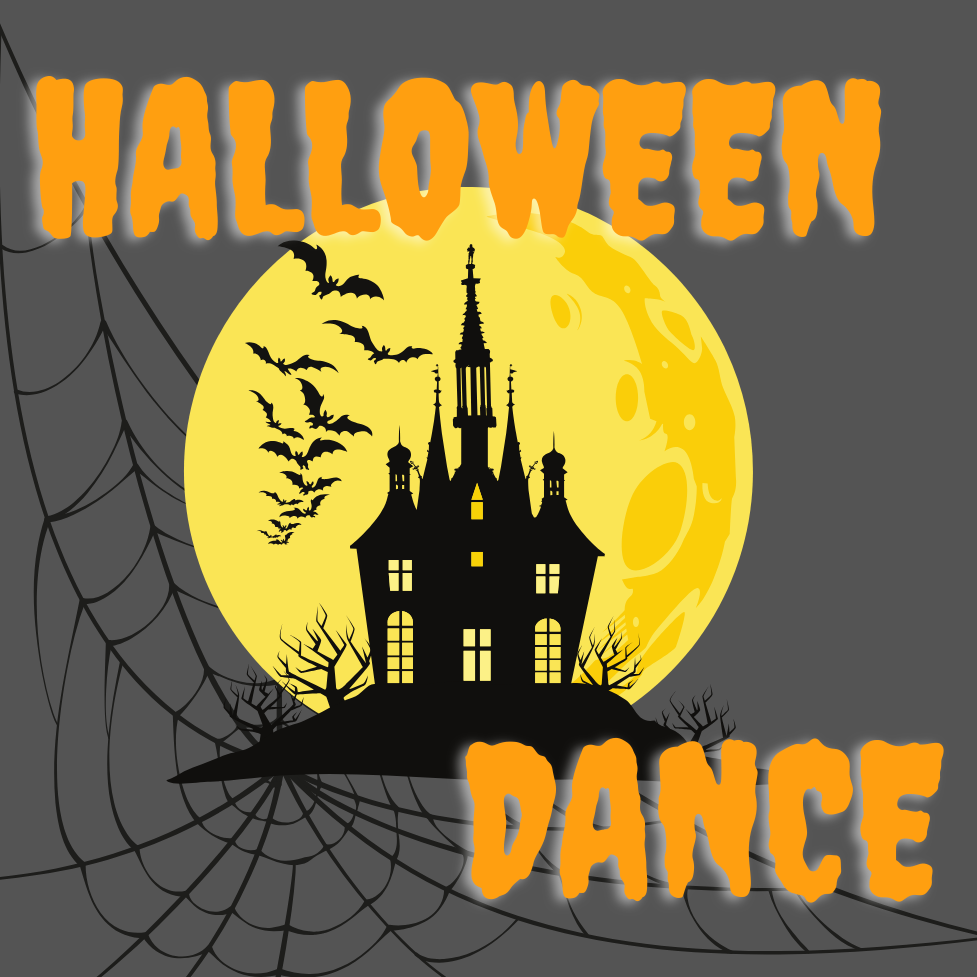 Neighbourhood Cultural Festival – Saturday Sept 30 2 pm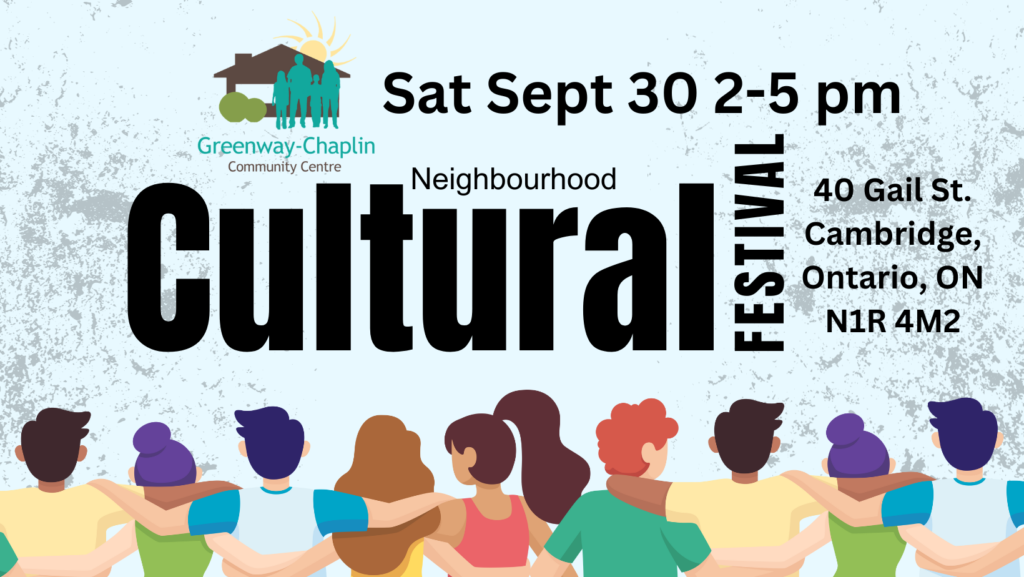 Thank you to our co-hosts:
CAWA – Canadian Arab Women's Association https://cawakw.ca/
MWC – Muslim Women of Cambirdge https://mwcambridge.net/
Kind Minds Family Wellness https://kindmindsfamilywellness.org/
SCAWR – Somali Canadian Association of Waterloo Region https://www.scawr.ca/
Park Pop-Up starting on Tuesday Sept 19 – join us at 10 am. Free admssion. Join us!
Tuesdays at Chaplin Park (55 Roxoboro Road, Cambridge).
Wednesdays at Gail Street Park (120 Gail Street, Cambridge).
Thursdays at Christ the King Catholic Elementary School (we'll meet you in the parking lotat the school and it is close to the path to the Northview Heights City Park).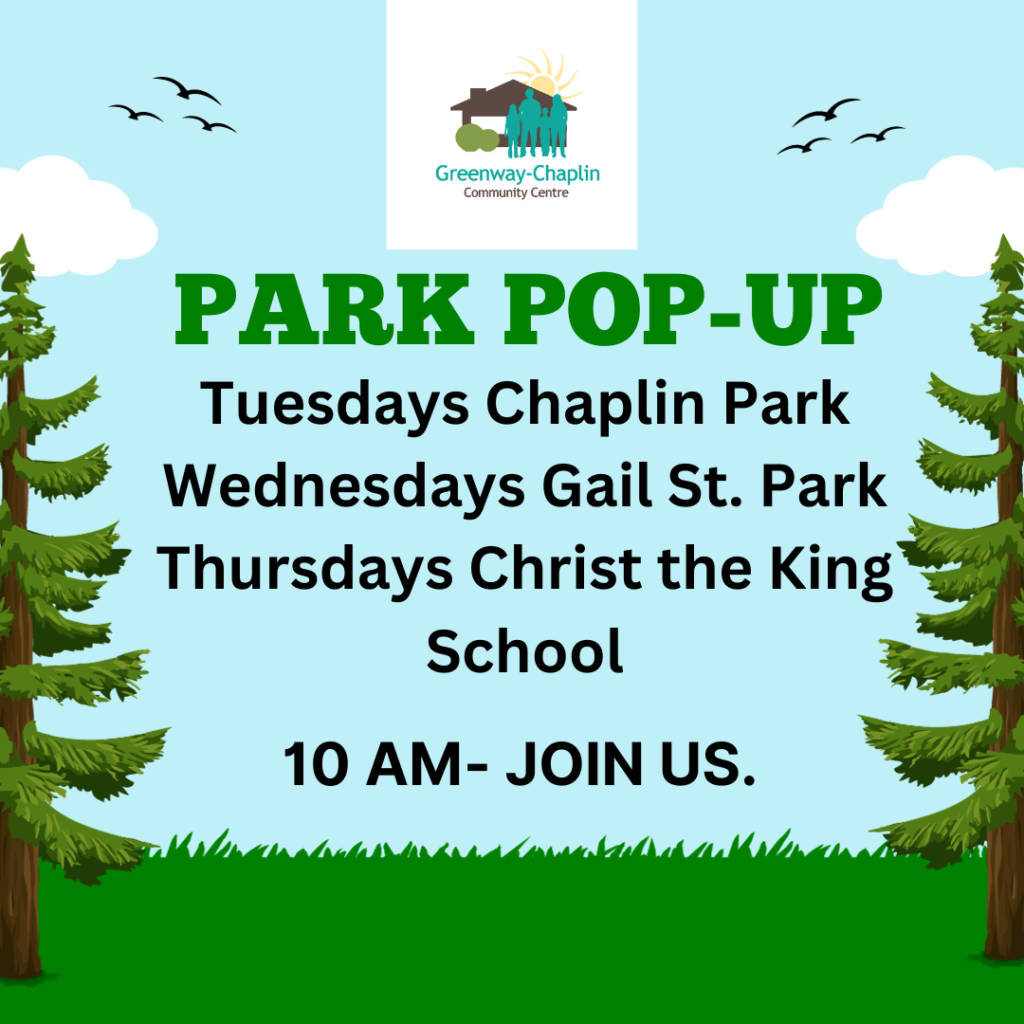 Mobile Food Market https://cambridgefoodbank.org/mobile-food-market/
Tuesdays 3 to 4 pm at Greeway-Chaplin CC (116 Rouse Ave)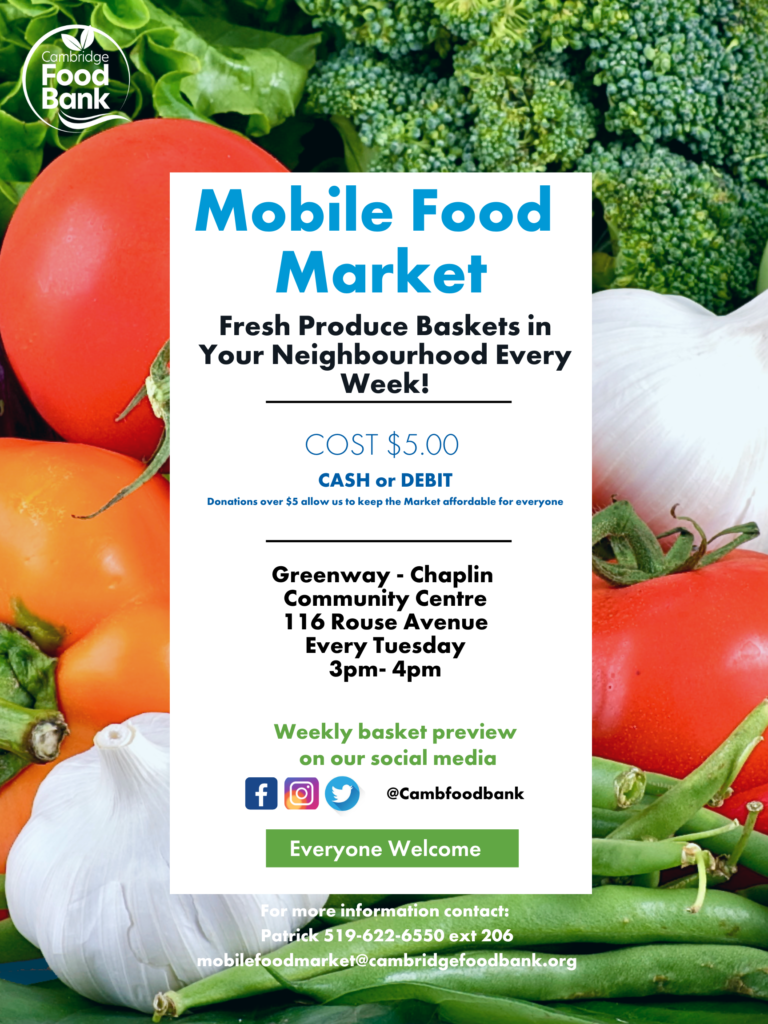 Here's the Park Pop-Up schedule which is allowing us to visit all the corners of our catchment area at 10 am:
July 27 – Grills Park (290 Sekura St, Cambridge, ON N1R 7V8, Canada)
Aug 3 – Northview Heights Lookout Park (park at Christ the King Catholic Elementary School to access this park – note there is a splash pad)
Aug 10 – Manchester Public School (455 Dundas St N, Cambridge, ON N1R 5R5)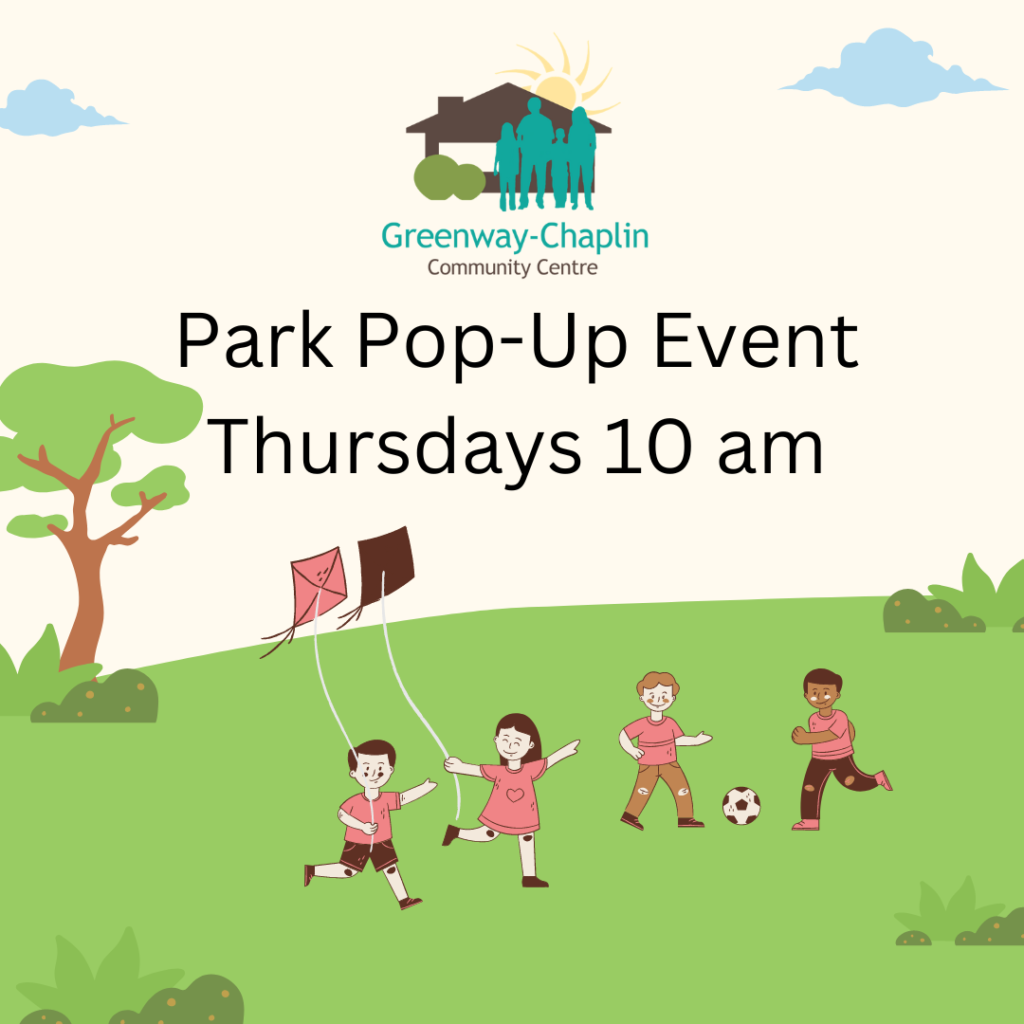 Saturday June 10 – 1 to 3 pm (note – Rouse Ave will be closed. Park on Gail St.)
Join us for the annual Neighbourhood Day Street Party.
Interactive inflatables, 10+ community partners, ice cream treats, children's activities, children's book share table and more!
Erick Traplin live musical entertainment at 1 pm http://www.ericktraplin.com/
The Amazing Spider Guy will on site https://www.theamazingspiderguy.com/
City of Cambridge 50th Birthday Celebration includes a photo booth from FlashPoint https://www.flashpointphotobooth.com/ and a sweet treat from Bliss Creations KW https://www.bliss-creations.ca/

Vaccine Bus across the Region of Waterloo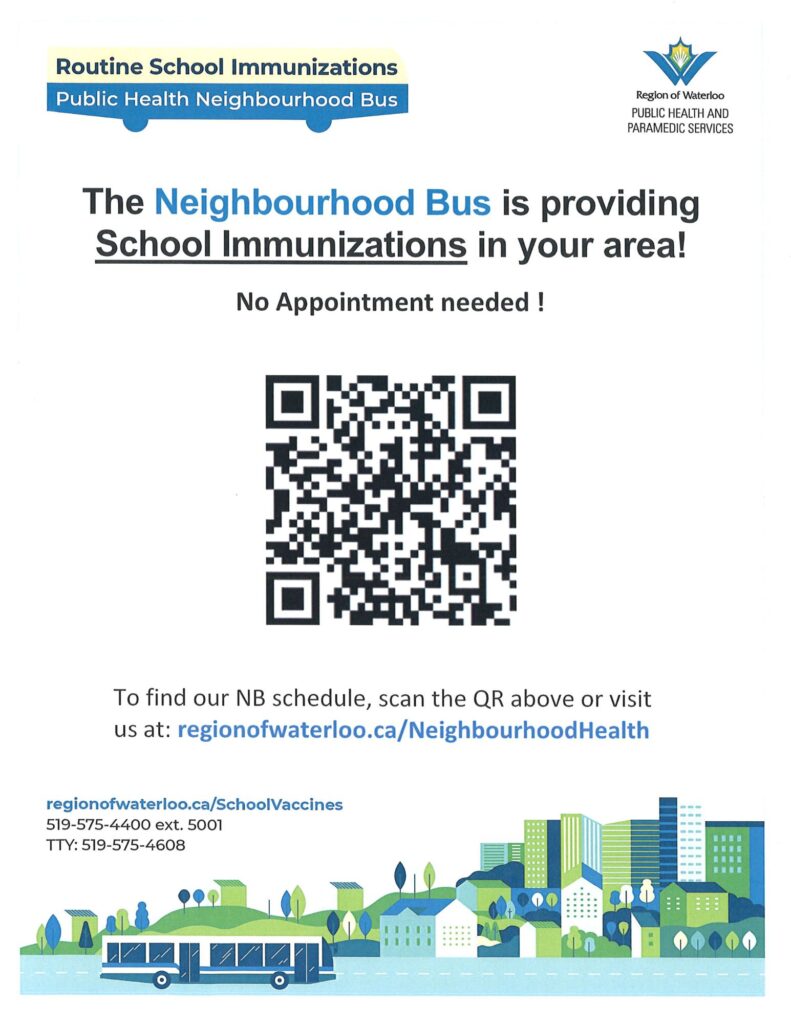 Adults 50+ Focus Group – Wed Jan 18 1:15 to 2:15 at Sliverheights Neighbourhood Association (15 Baldwin Drive, Cambridge, Ontario, Canada N3C 0G1 – inside St. Gabriel's Catholic School – parking is available on the east side of the school)
Spaces are limited for this session. Confirm your spot by calling 519-623-4220 or email Emily emilyj@greenwaychaplin.com by Monday Jan 18.