Follow us on Facebook for even more event news!
Flu Vaccine Clinic – Wednesday Nov. 23 11 am to 5 pm (no appointment needed). Everyone is welcome (age 6 months or older).
Trillium Foundation Thank You Event – Thurs. Dec. 1 4 to 4 pm
Everyone is welcome to join us and celebrate community as we thank the Trillium Foundation for the Resilient Communities Grant support this year.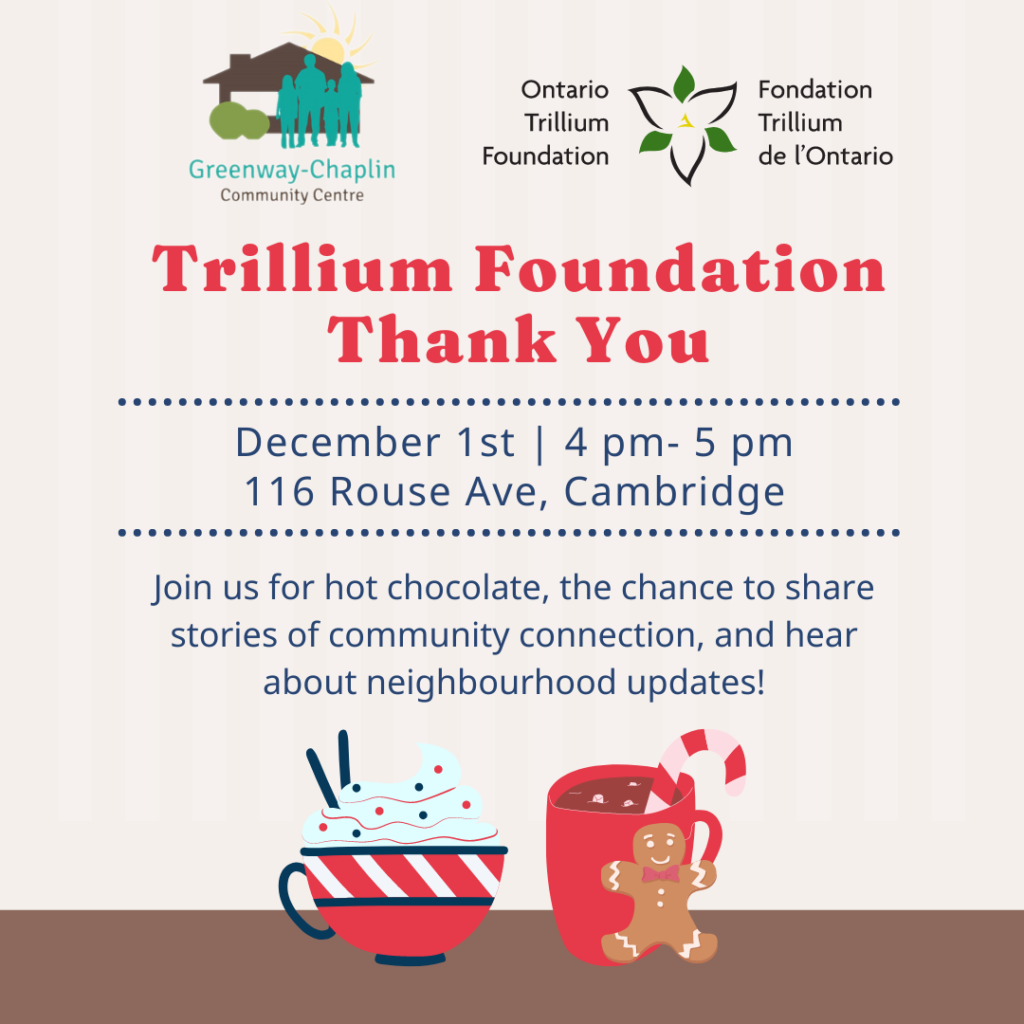 Mobile Food Market (in partnership with the Cambridge Food Bank)
Every Tuesday 3 to 4 pm everyone is welcome to come and purchase a bag of fresh veggies and fruit for $5 (cash or debit accepted).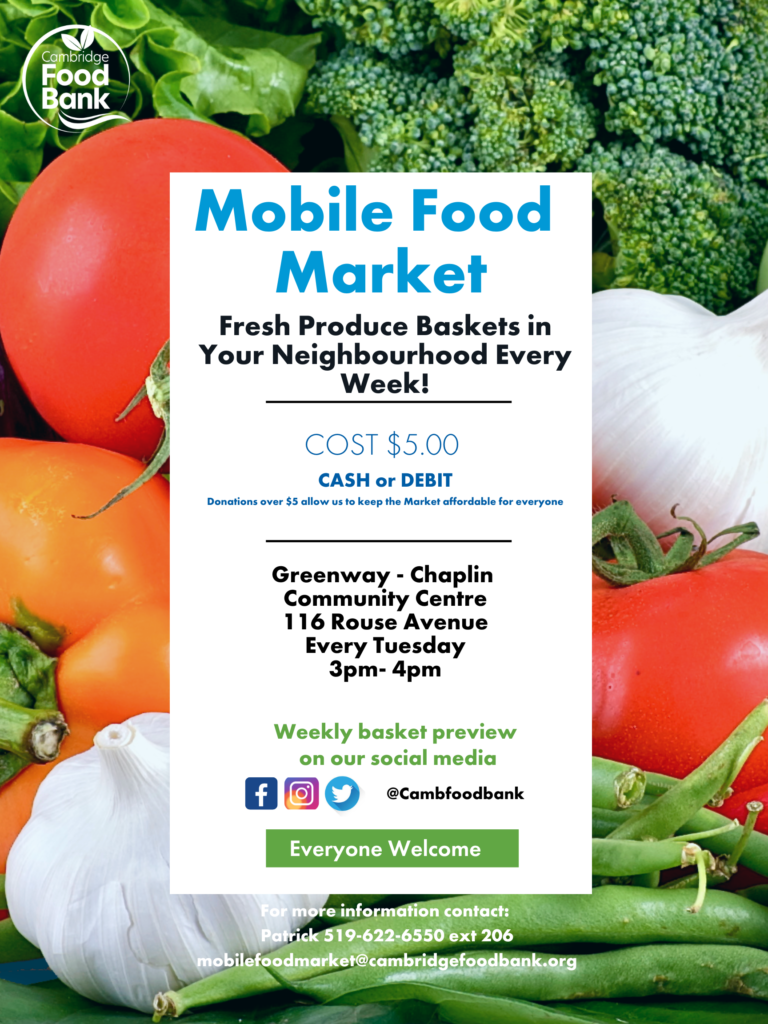 Welcoming Week Events (September 2022)
Greenway-Chaplin Community Centre and Muslim Women of Cambridge worked together to create events to welcome Newcomers in Cambridge.
Thank you so much for coming!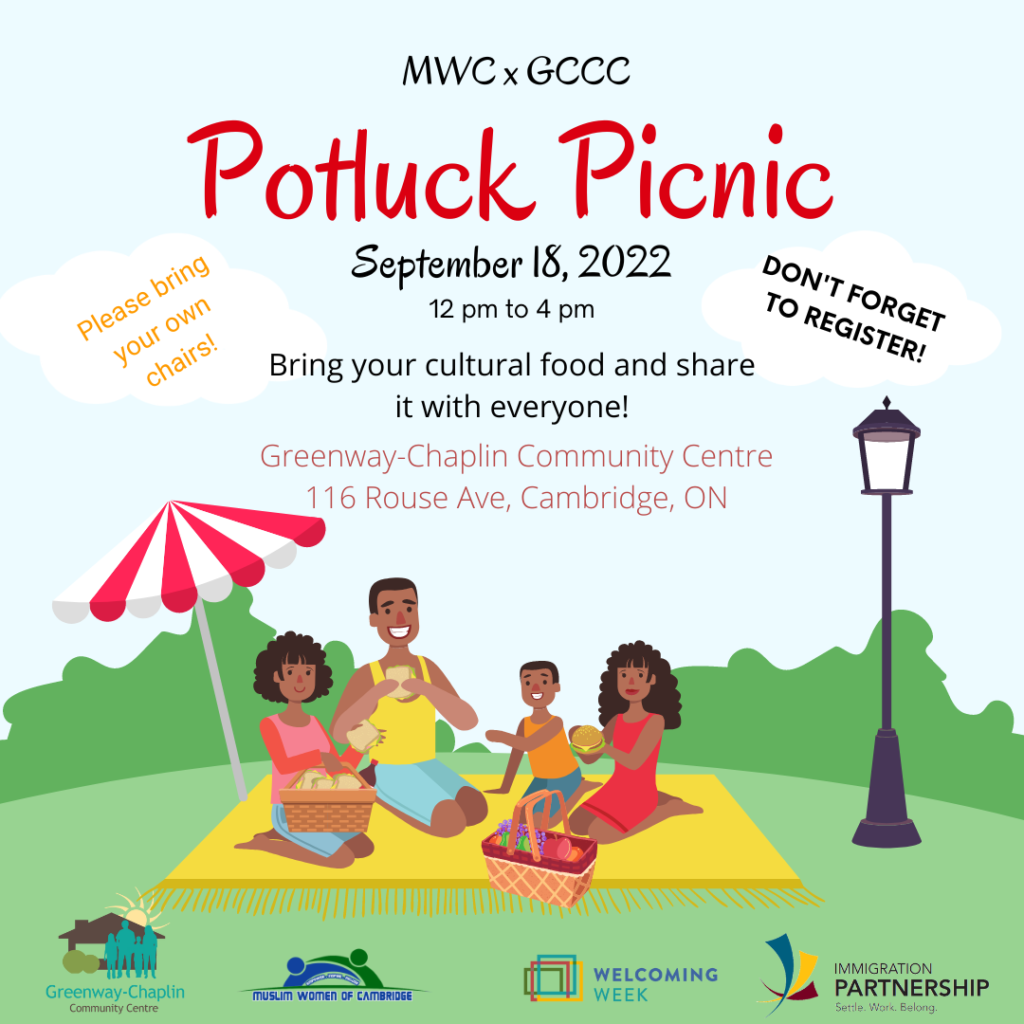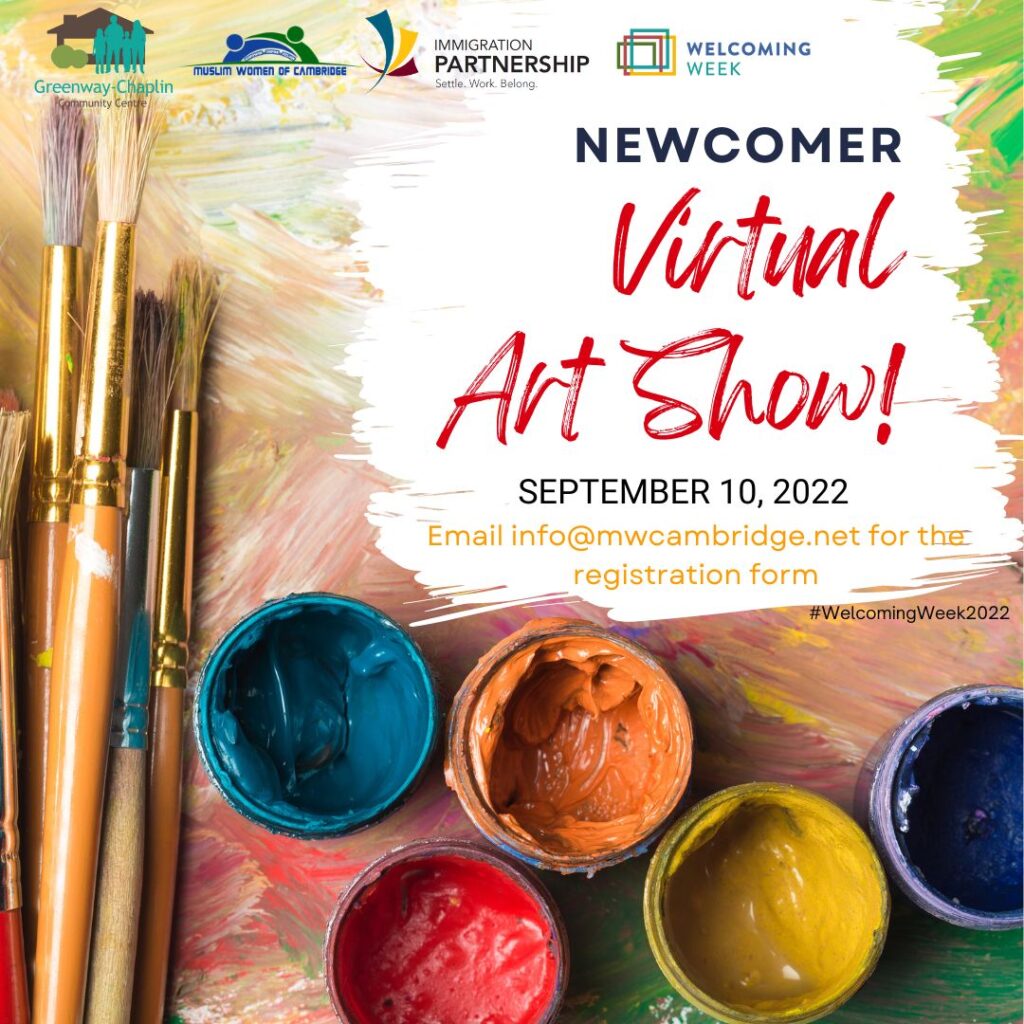 Virtual Art Show. Registration for newcomers ages 21 and up.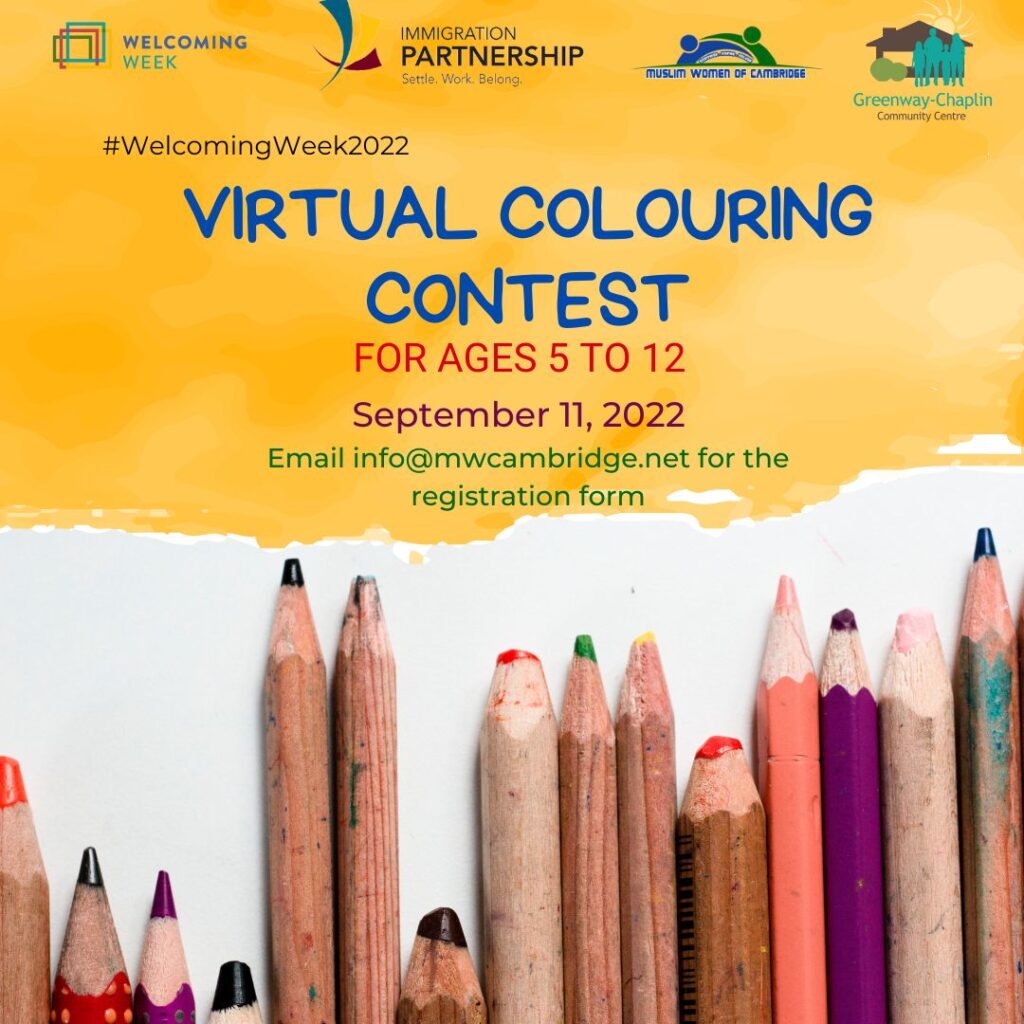 Virtual Colouring Contest for newcomers ages 5 to 12.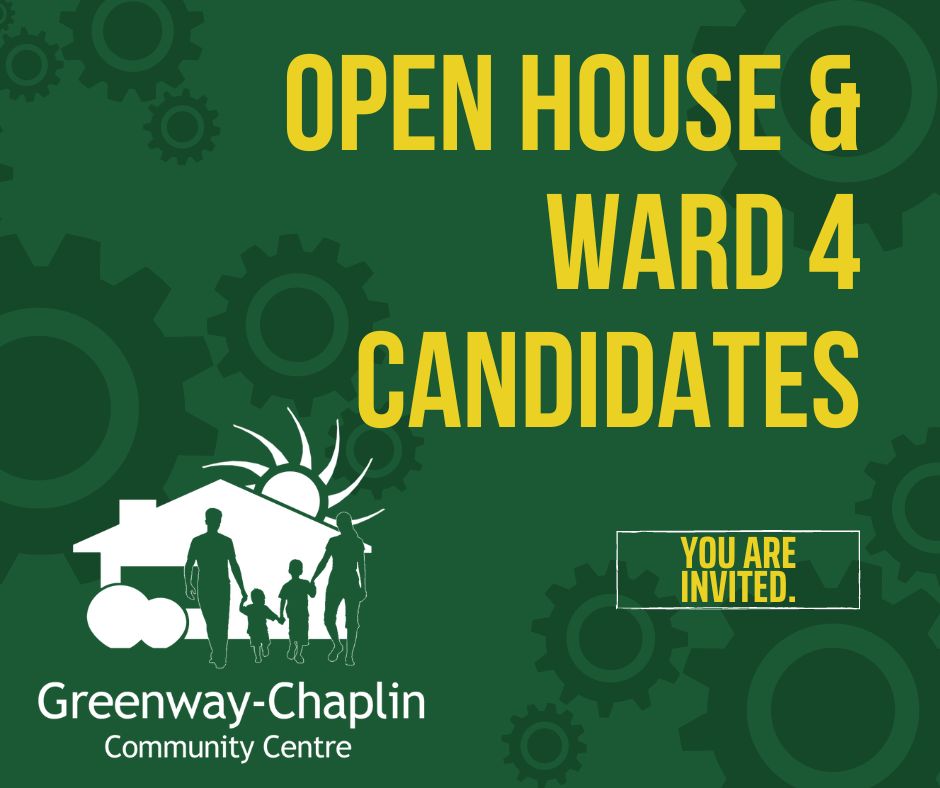 Open House & Ward 4 Meet the Candidates – Wed. Sept 14 4-6 pm
Everyone is invited to drop by and say Hi. Meet your Ward 4 Candidates and connect with some of our community partners.
Vaccine Clinic – September 8 2022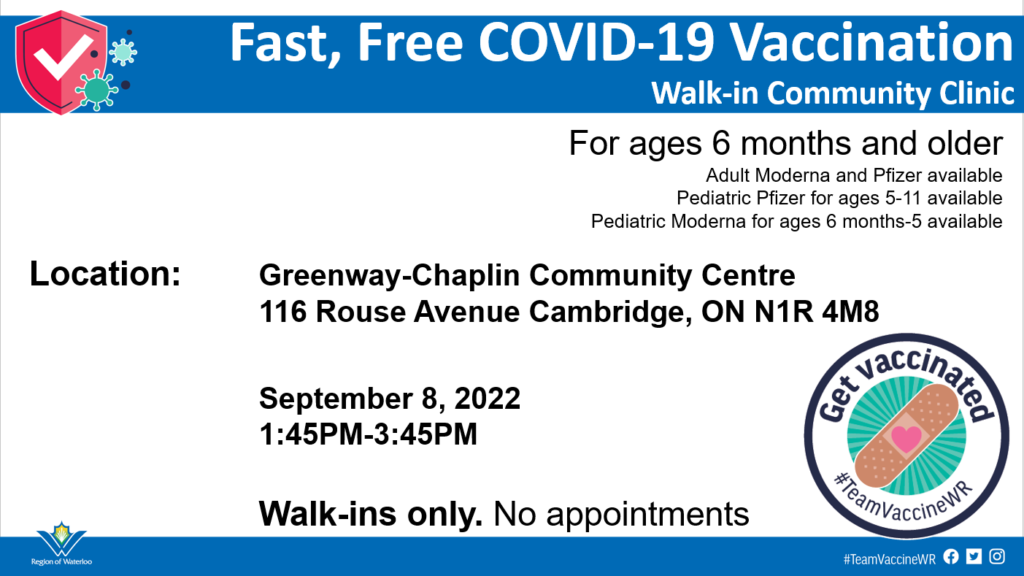 Greenway Youth – Grade 5 to 12 – You are invited for a pizza hang out time on Thurs Aug 4 6- 8 pm at 116 Rouse Ave.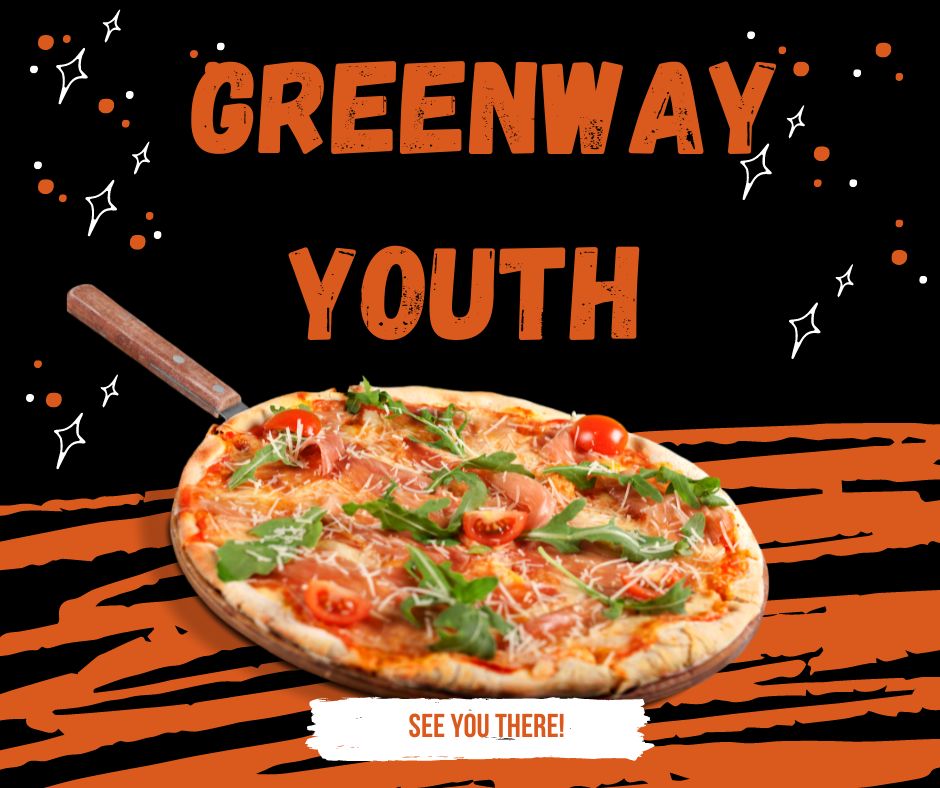 ********************************
Thank you so much to the 300+ neighbours that joined us for this celebration!

Greenway-Chaplin CC Neighbourhood Day Saturday June 11, 2022 – 1-3 pm
We are closing Rouse Ave street for a neighbourhood celebration! Interactive inflatables, community partner agencies, music, food, a kids bike rodeo and more!!
Erick Traplin will be providing live music. http://www.ericktraplin.com/
Flashpoint Photo Booth will be on site. Smile! http://www.fpbooth.com/
Sponsorship opportunities are available for this event. Interested? Contact Emily emilyj@greenwaychaplin.com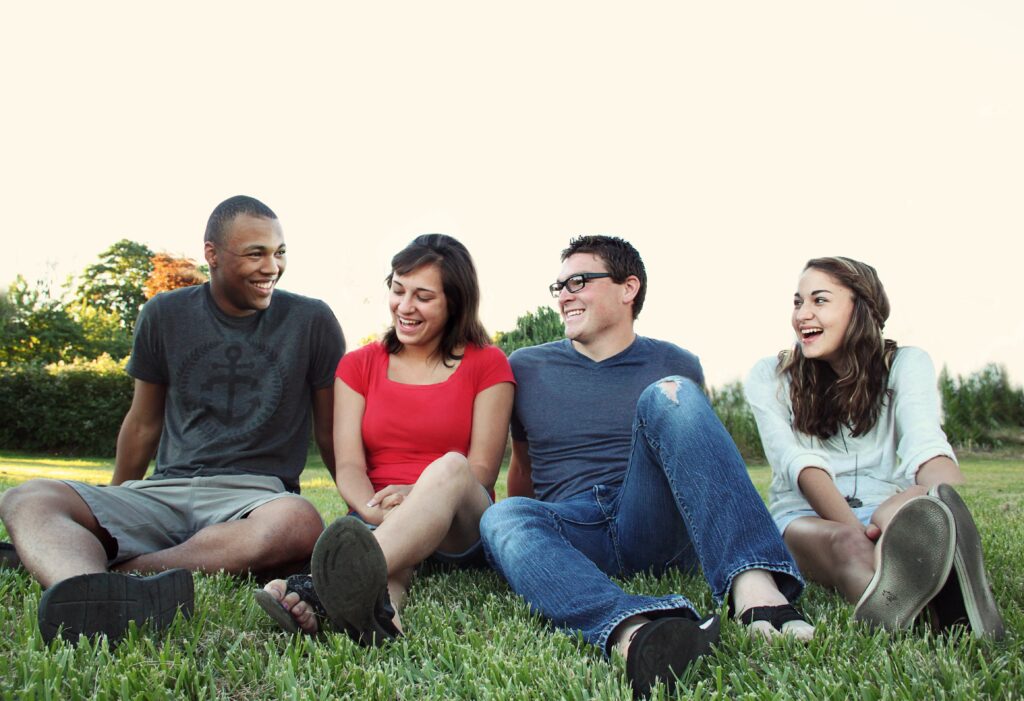 City Nature Challenge 2022 – In partnership with Idea Exchange (April 29-May 8)
We've partnered with 9 other organizations in the region for the City Nature Challenge! Let's show off the amazing biodiversity in our region. From April 29-May 8, upload your photos as "observations" on the iNaturalist app (it's free!). https://www.inaturalist.org/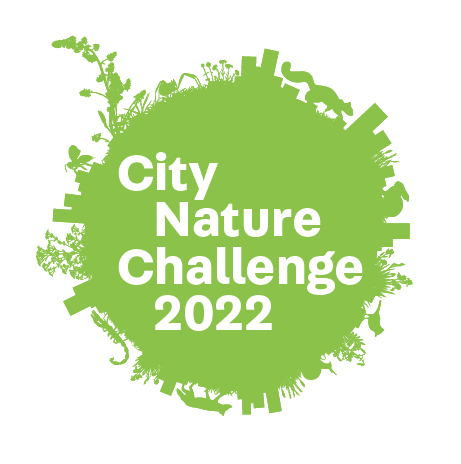 Greenway-Chaplin Community Centre – Annual General Meeting
Wednesday May 25, 2022 7 pm (116 Rouse Ave, Cambridge ON)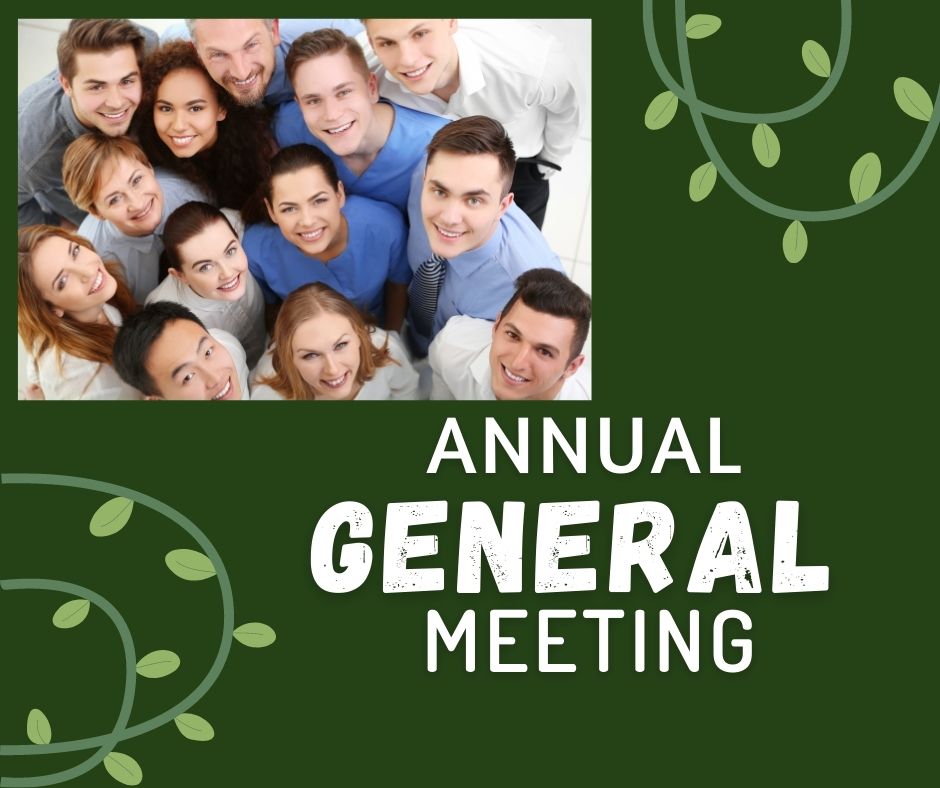 Greenway Community Clean-Up – (Free entrance) Saturday April 23, 2022 – 1-3 pm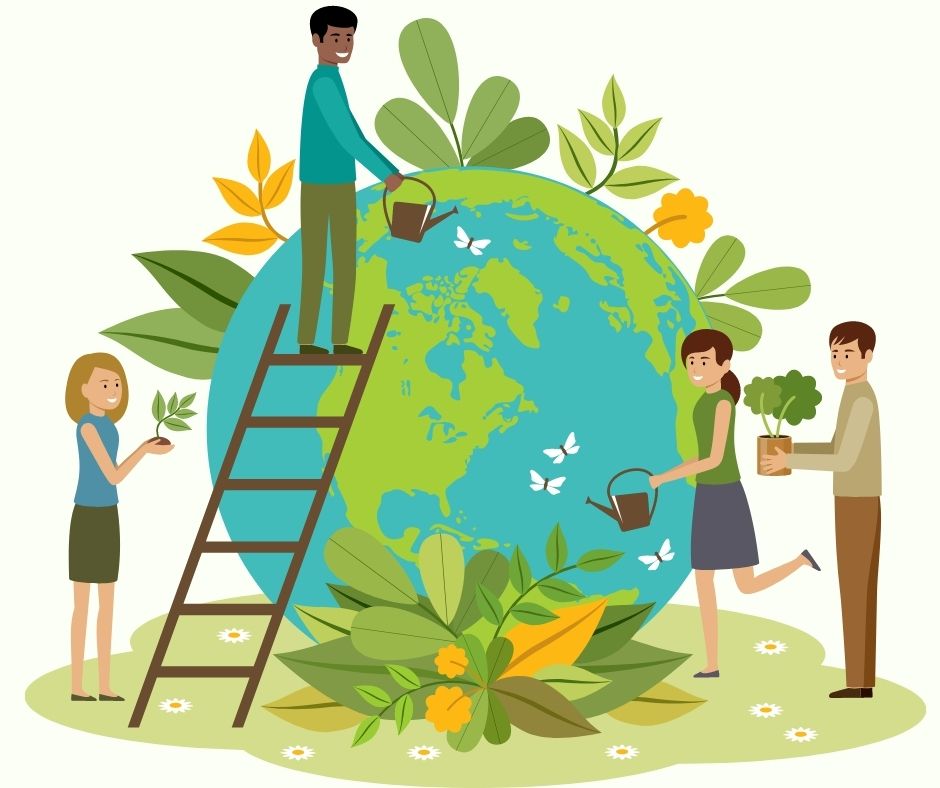 Greenway Gardening Gathering – (Free entrance) Saturday May 28, 2022 – 1-3 pm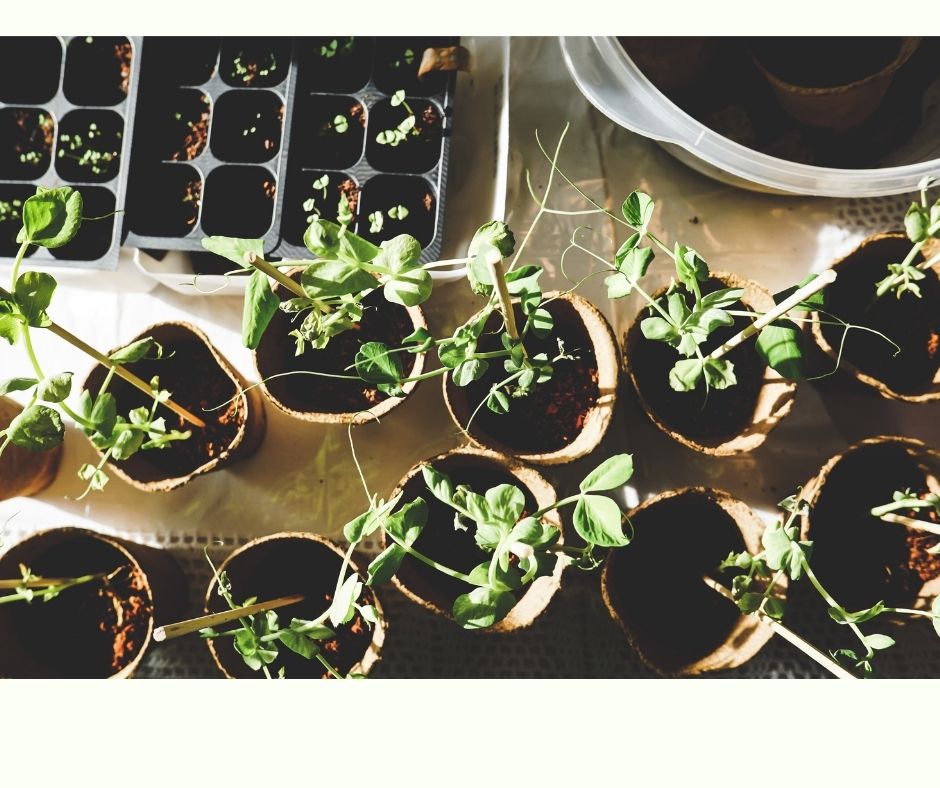 Vaccine Clinics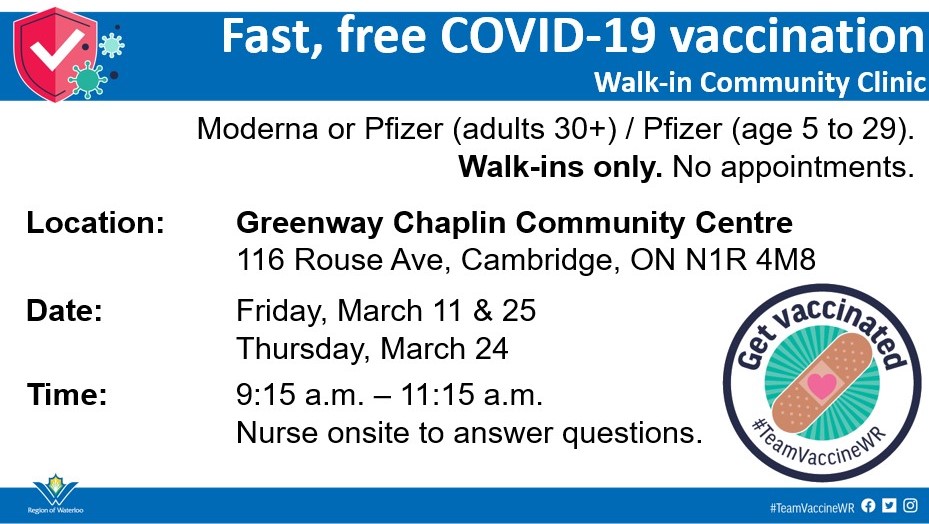 Greenway Youth Council is excited to organize this event. Join us on Sat. Feb. 26 11 am to 1 pm for snow activities and a pancake snack. Program Fee is free. No pre-registration required. See you there!