2020 Summer Camp Registration begins MARCH 4
2020 Summer Camps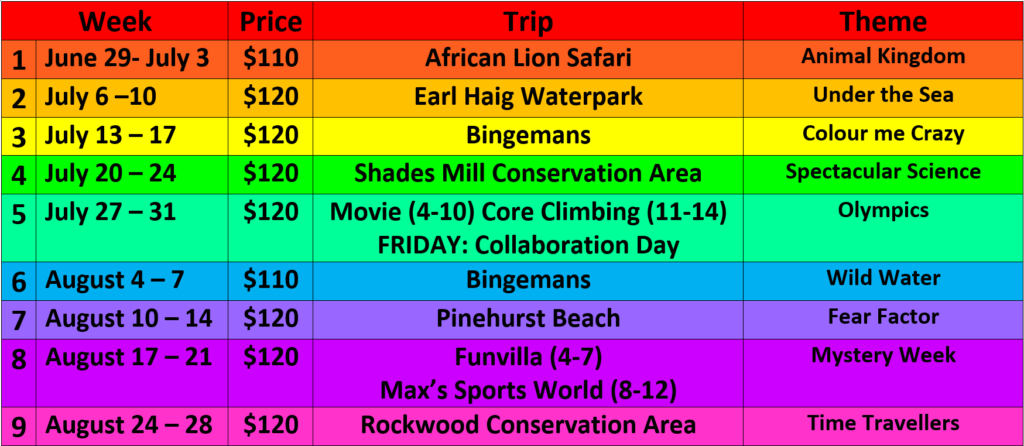 Camp will run 9:00am to 3:30pm at Avenue Road Public School and St. Peter Catholic School. Pick up and drop off at Avenue Road.
Morning and afternoon extended care available at an extra cost $10/week for 8:15-9 am and $20/week 3:30-5:30 pm. (Aftercare at Greenway Chaplin) Total $30/child/week.
Payment plans can be arranged upon registration.
** Trips are subject to change**
Registration can now be completed online and credit card payment is accepted. Please click the "Register Now" button at the top of the page. Payment of cash or cheque are accepted at Greenway Chaplin.
If you require subsidy please contact our Family Outreach Worker Patti at 519-498-7638 or pattim@houseoffrienship.org.
Kids to Camp Grant – Thank you!
A big thank you to the Cambridge and North Dumfries Community Foundation for their generous donation of Kids to Camp Funding, Inclusion Program, and our Youth Development Program funding in 2019. http://www.cndfoundation.org