The Greenway-Chaplin Women's Group is open to all women. This group is an opportunity to get to know new neighbours, and learn new skills. This group began in the spring of 2022 and they met for coffee, explored downtown Cambridge, painted pottery at Play with Clay and held a backyard potluck.
Interested in learning more or joining this group? Hiba Aburaneh is the Neighbourhood Action Lead and leader of this group. You can reach out Hiba through email hibaa@greenwaychaplin.com or call her at Greenway 519-623-4220.
Join our WhatApp Group https://chat.whatsapp.com/KH73rl1P7EYBzN6KEzrci9
2023 Schedule of Activities (stay tuned for more details)
April 2023 – Visit to the Butterfly Conservatory
June 2023 – Strawberry picking (June 22)
July 2023 – Shade's Mill Conservation Area Picnic
August 2023 – Information Session about YMCA Child Care Resources in Waterloo Region
Sept 2023 – Women's Party Event at the Cambridge Polish Club & Trail Walk and Coffee
October 2023 – Ken Seiling Waterloo Region Museum Visit & Cook Like a Restauranteur (4 week session)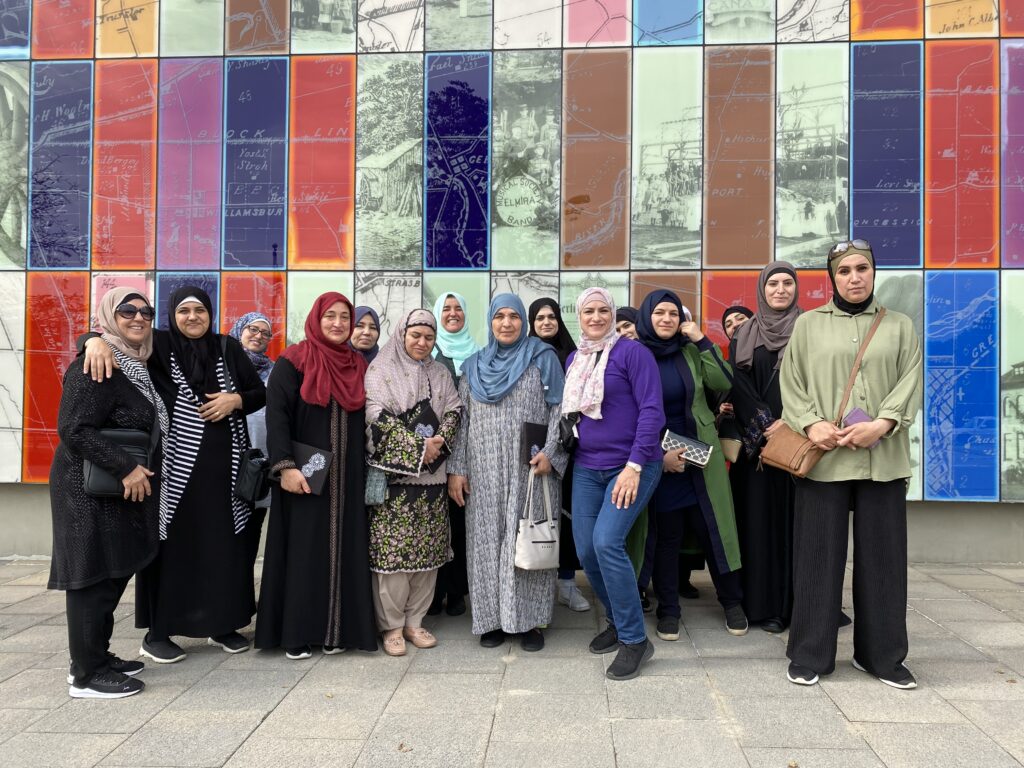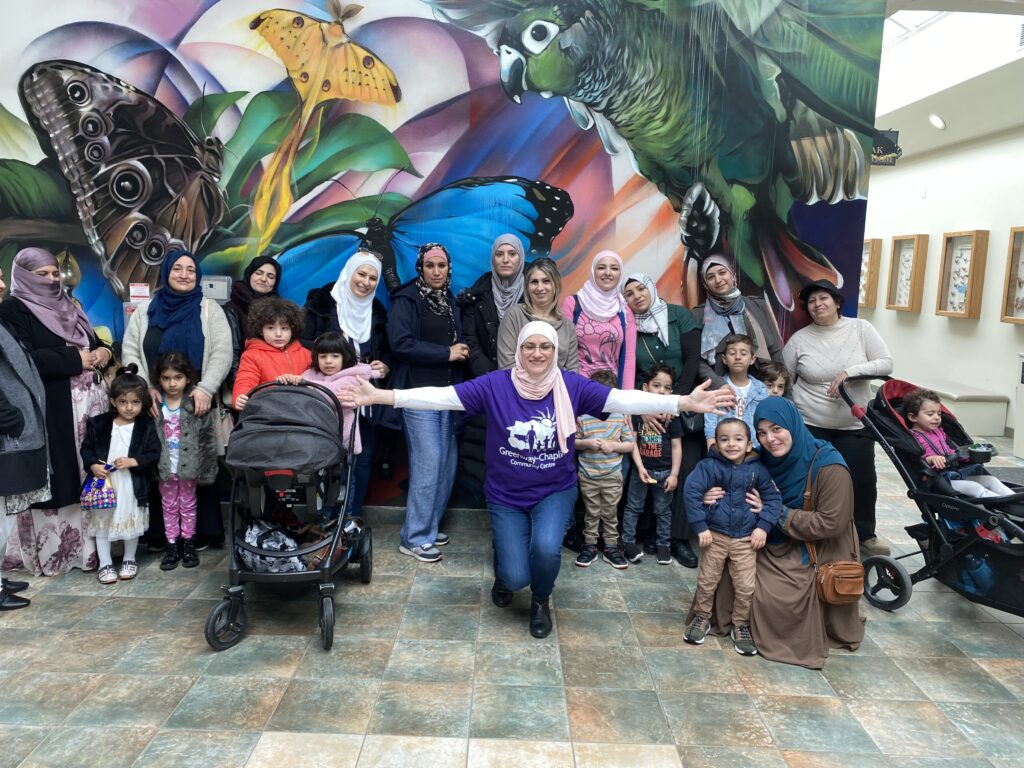 Thank you to the Toyota Motor Manufacturing Canada for their grant to support the Women's Group activities Fall 2023. This grant will provide a 4 week Cooking in a Restaurant Workshop and it will support transportation and admission for 2 wellness activities. Thank you!